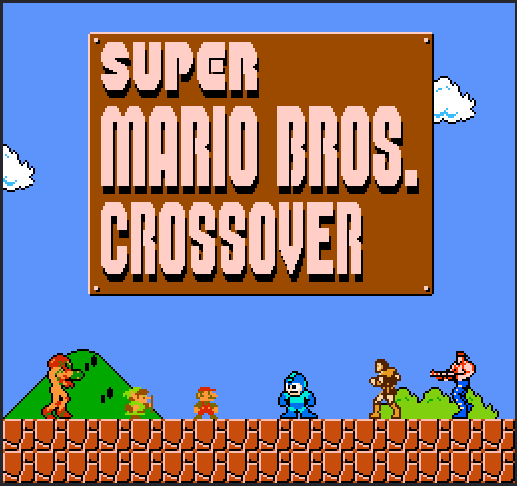 Someone by the nickname explodingrabbit put together a little Flash game (that's right, it won't run on your iPad) in which you can play the original Super Mario Bros as any of the following characters:
Samus from Metroid
Link from The Legend of Zelda
Megaman
Simon Belmont from Castlevania
Bill R. from Contra
Oh, and Mario. But no Luigi.
Awesome. Twenty years ago, this would have given me a heart attack. As far as I can tell, the Konami Code does not work.