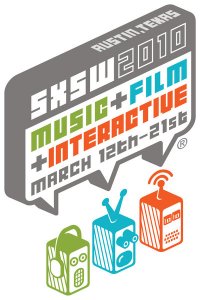 SXSW is upon us. Last night the Music Festival got started (the Interactive and Film parts start earlier). On the first night I went dowtown with Eli to see the shows at Antone's. The line was really long and we barely made it in. We only got to see the last two shows of the night. I apologize for the crappier-than-usual photos: I brought my pocket digital camera but not its memory card. I guess the camera wasn't the only thing in need for better memory. So it's all crappy iPhone photos/video.
Read more for photos, videos, some words about the bands I saw, and to be automatically entered into a random drawing for $1,000.000USD sponsored by Microsoft and AOL once you have forward this link to all your friends!…
I was able to catch these guys last year as well. The self-labeled Psychedelic Cumbia group from Bogotá, Colombia put on a really good show with lots of energy. And hot lead singer Li Saumet has now grown some hair on the left side of her head.
Maldita Vecindad y los Hijos del Quinto Patio
Literally "The Damned Neighborhood and the sons of the fifth Patio" have been playing since 1985 but got really big in Latin America in the early and mid nineties. I was surprised to see that they released a new album last year and are now touring. Their show was awesome. You can really see when a band has a lot of experience in the way the connect with the public and the way the handle themselves on stage. Plus it's always impressive to see a guy play two saxophones simultaneously.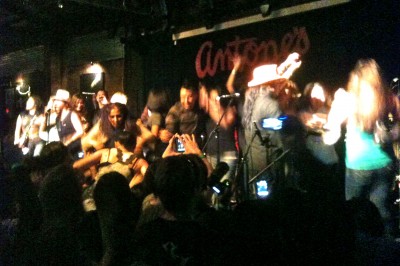 So what holds Thursday?