Just got back from
Gustavo Cerati
's concert in the
Luis Elizondo Auditorium
in Monterrey, Mexico. He played songs spanning from Ecos (1985) all the way to his latest CD (all thirteen songs) Ahí Vamos (2006), going throug every one of his solo CDs and a few songs from
Soda Stereo
.
Here's the signature crappy cellphone photo: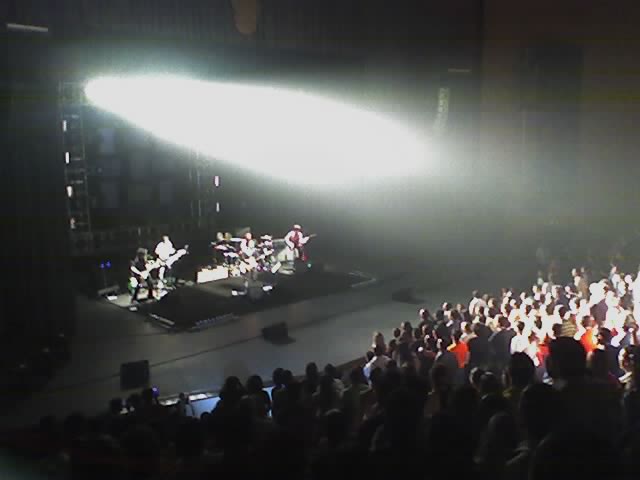 The following images appeared on the local newspaper, El Norte: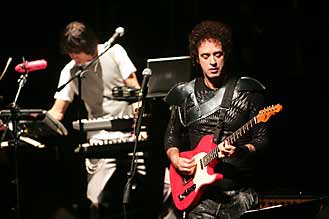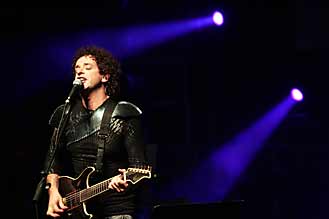 It was a looong concert, about two and a half hours of the best argentinean rock. These are the songs he played, kind of in order:
Al fin sucede
La excepción
Uno entre 1000
Adiós
Ecos
Bomba de Tiempo
Prófugos
Te para 3
Tu medicina
Avenida Alcorta
Otra piel
Cosas Imposibles
Vivo
Toma la Ruta
Caravana
Me Quedo Aquí
Lago en el Cielo
Dios nos libre
Medium
Crimen
Paseo Inmoral
Puente
Jugo de luna
El Norte
claims he played 25 songs… so I'm missing one. If you know which one it is let me know.