Today was the first ever Gypsy Picnic Trailer Food Festival. Food trailers have been popping up everywhere in Austin these last few years. The great thing about food trailers is that you can drive them around, so finally somebody had the great idea of putting a festival together at Auditorium Shores: Good, varied, affordable food all in one place.
Over thirty trailers signed up for the one day event. The weather was cool and sunny, the location is great, the food is delicious and varied… so what could go wrong? I'll tell you: long and slow moving lines. I've been kraving them Kronic Krave Arepas for a while now. And I've wanted another mmmpanada ever since I first tried them at Art City Austin. But the lines were SOOO LONG that I only got to eat a chicken croquet slider at Pick Up Stixx (delicious!) and a mesquite steak quesadilla from Colibri Cuisine (average). No arepa for me today.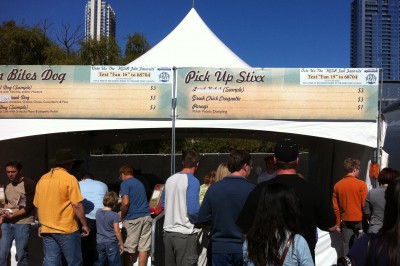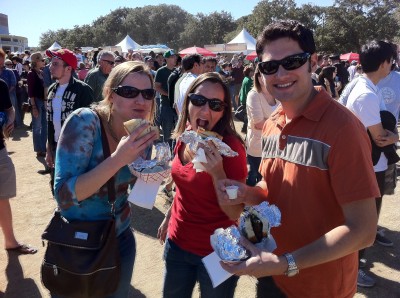 Without a doubt, the best part was dessert – another place that has been in my to-do list for some time now: Coolhaus Ice Cream sandwiches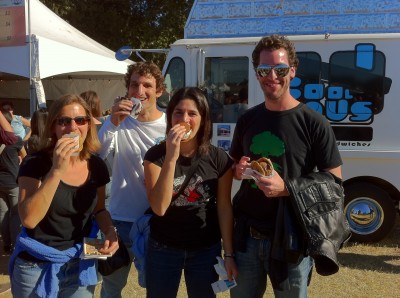 I wish I could say that this event was an unqualified event. Don't get me wrong, it was a huge success and a great time… But honestly, waiting 45 minutes in line for a $3 arepa/empanada/whatever is hardly justifiable. Hopefully next year they'll be more prepared for the crowds.
Did you go? What did you try? What did you like best?