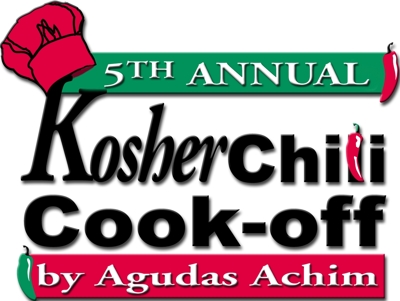 This afternoon the 5th Annual Kosher Chili Cook-off was held at the JCAA. This is a probably the only kosher chili contest in the world – blending Texan and Jewish culture together (although I'd prefer a kosher BBQ cook-off).
I promised last year to enter for 2010, but due to unforeseen reasons, I did not. Most of the chilies I tried were not very spicy, but there were some good things out there. I'm warming up to the idea of vegetarian chili. What's wrong with me? Well, perhaps I will enter in 2011.
I didn't stick around until they announced the winner, so please comment if you know. In the meantime, a few photos after the break.