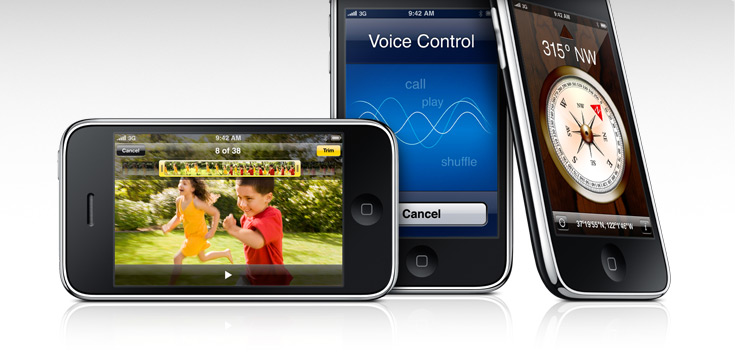 In June of 2007 I wrote a post titled "Seemingly obvious software features missing from the iPhone".
Today, iPhone OS 3.0 will be available and the iPhone 3G S is shipping, so I thought it'd be interesting to see how things stand now.
Below is the original list, with the items that are now covered striked through:
Video recording

Voice-note recording

VoIP (like Skype) functionality

.Mac syncing

Copy/Paste

Ringtones from your music

Synchronization thrugh WiFi or Bluetooth

(done through MobileMe)
Keychain (password storing)

Objective C/ Cocoa SDK

Dashboard/Widget support (outside of Safari)

iChat

(through 3rd party applications)

A2DP

Voice dialing

Games

Slot for memory cards

Spotlight

Java
Flash

MMS

Geolocation

eBooks

Built in RSS Reader

(through 3rd party applications)

SSH

((through 3rd party applications – client only)
Bonjour iTunes sharing

Printing support

(through 3rd party applications)
Video teleconferencing
Almost everything is covered now. What do you think the new list should contain? Here's
a recent article
with 25 still-missing features.