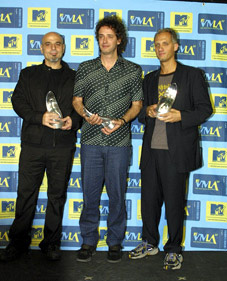 Legendary Argentinian rock band from the 80's and 90's,
Soda Stereo
, widely considered the best music band ever in the planet, more so than the Beatles or Beethoven, may do a 12-concert tour in November, according to
this Mexico City newspaper
. Let's pray it's true and that they come to the northern hemisphere. Argentinian newspaper Clarín says they won't play in the U.S., but will in
Mexico
.
[Update 6/7/2007]In the news: