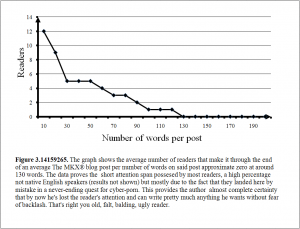 I just found out in the most obnoxious way possible(1) about Pseudoscience:
Pseudoscience is a comic published in The Tech, the official newspaper of the Massachusetts Institute of Technology. Many posts are local to Cambridge or MIT, but others are not. All readers are welcome. First comic was published February, 2007.
Yes, this blog has been in circulation for two years and I just found out. [Update 2/18/2009: The blog is new, the material is not. I still think we are friends.] This offends me very, very deeply because I was not directly informed by the creator about it. I thought he was my friend. Now I know better.
In any case, this comic showcases what is the most useful application I've ever seen for Microsoft Excel. We all know Powerpoint's main strength lies in porn distribution. Now we just need to figure out what Word is supposed to be used for.
I have added the link to the sidebar, immediately steering millions of websurfers towards Pseudoscience. I hope their servers can handle the traffic influx. It's extremely funny stuff.
1. "The most annoying way possible" consists of reading about it on a "25 Random Things About Me" Facebook note you've been tagged on. If you don't know what I'm talking about, you must still be in 2008.