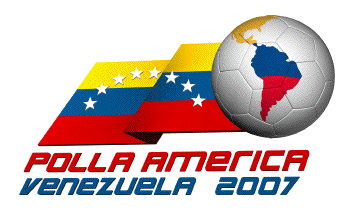 It's here! After the unparalleled success of last year's FIFA 2006 Polla (82 participants!) we have put together a similar but better polla for the Copa América.
Here's what you have to do:
If you choose to play, pay
Tell your friends, family, soccer lovers, fools
Post about it in your blog
Stay tuned for more info…
Very exciting stuff.