As not a single reader knows (not that I have any), my birthday was last Monday, May 3. That makes me 26 years old, although I look 30 and feel 40.
It was a fun birthday, besides going out to luch with some co-non-workers, we went to Cain & Abel's (a bar in west campus). It was also Michael Margolis' goodbye party from Austin. Goodbye Michael.
On Saturday, against the weather reports, we had a barbecue (carne asada) at the pool. Here's the invitation text, which I paste here because I thought it was funny:
(English translation follows)
Queridos compañeros, amigos, conocidos y demás:
Como todos ustedes saben, a pesar de que físicamente sigo siendo tan guapo y jovial, el paso del tiempo no se detiene. He llegado a mis veintiseis (26) primaveras en contra de todos los pronósticos.
Para celebrar este acontecimiento, el díaa del albañil (3 de Mayo también), la victoria en la batalla de Puebla (5 de Mayo), el día del trabajo (1 de Mayo), el fin del semestre y hasta el día de las madres (10 de Mayo)… nos vemos este sábado 8 de Mayo 4:00 PM en las albercas aledañas a mi departamento situado en 12370 Alameda Trace Circle (Arrowood 133 – Riata) para una deliciosa Carne Asada (BBQ – para que salga bien en la traducción).
Preguntas frecuentes (FAQ)
1. ¿Cuando cumples años? Demasiado tarde. Ya cumplí.
2. ¿Puedo llevarte un regalo? Pero ¡por supuesto!
3. Se rumora que Jack Zagha va a manejar 30,000 millas desde California para estar en tu piñata. ¿es cierto? Si. Y se le agradece pero no le voy a reembolzar la gasolina.
4. ¿Qué va a haber de comer? Lo que traigas. Es decir, cada quien trae su comida. Aquí tenemos asadores para preparar todo.
5. ¿Y de tomar? Que bueno que lo mencionas. Todo tipo de bebidas – cerveza, ron, Tequila, CAGUAMAS DE CARTA BLANCA, vodka, sabrosísimo aguardiente, etc. será muy agradecido. Como dicen los de la Trinca: Más vale que sobre y no que falte.
6. ¿Debo llevar traje de baño? Si. Aquí tenemos alberca, piscina y pileta, además de un jacuzzi.
7. Chido. ¿Para más dudas a donde me comunico? A mi celular 512-7969157 o mándame un email.
8. ¿y si el clima esta muy feo? Los organizadores estarán monitoreando los pronósticos del clima… si la cosa se ve mal, ya hay un plan alternativo ultra-secreto que se les anunciará por lo menos el día anterior.
9. Quiero llevar unas amigas, ¿no hay bronca? Eso lo decide el interventor de gobernaciín Daniel Jaramillo. Mándenle las fotos de las amigas a él.
10. Marcos, siento decirtelo pero en realidad nunca me caíste bien. Lo sospechaba. No importa, tú ven de todos modos y habla mal de mí a mis espaldas ¡te la pasarás a todo dar!
Gracias y espero verlos el sábado
Marcos
English google translation follows… if you don't read Spanish AND you don't understand google automatic translations…. well, that's too bad.
Dear companions, friends, known and others:
As all you know, although I physically continue being so handsome and jovial, the passage of time does not stop. I have arrived at my veintiseis (26) springs against all the prognoses.
In order to celebrate this event, the day of the bricklayer (3 of May also), the victory in the battle of Puebla (5 of May), the day of the work (1 of May), the aim of the semester and until the day of the mothers (10 of May)… we see this Saturday 8 of May 4:00 p.m.in the ponds bordering to my department located in 12370 Alameda Trace Circle (Arrowood 133 – Riata) for a delicious Roasted Meat (BBQ – so that it comes out well in the translation).
Frequent questions (FAQ)
1. When you turn years? Too much late. I already fulfilled.
2. I can llevarte a gift? But of course!
3. It is rumored that Jack Zagha is going to handle 30.000 miles from California to be in your piñata. it is certain? Yes. And it is thanked for to him but I am not going to him to reembolzar the gasoline.
4. What is going to have to eat? What you bring. That is to say, every one brings its food. Here we have grills to prepare everything.
5. And to drink? That good that you mention it. All type of drinks – beer, rum, Tequila, CAGUAMAS OF UNLIMITED POWER, vodka, sabrosísimo aguardiente, etc. very will be thanked for. As they say those of the Lashing: More bond than on and not that lacks.
6. I must wear bath suit? Yes. Here we have pond, swimming pool and sink, in addition to jacuzzi.
7, Chido . For more doubts to where I communicate? To my cellular 512-7969157 or mandame an email.
8. and if the very ugly climate this? The organizers will be monitoreando the prognoses of the climate… if the thing is bad, already is an ultrasecret alternative plan that will announce at least the previous day to them.
9. I want to take friends, is no quarrel? That decides the government inspector Daniel Jaramillo. Send the photos of the friends to him.
10. Marcos, I in fact never feel to tell you but I never liked you well. I suspected it. It does not matter, you they see and speaks bad of me my backs anyway you you will pass it to everything to give!
Thanks and I hope to see you SaturdayMarcos
(PS: no Mexicans were harmed in the automatic translation of this text. Hope you can make sense out of it – Ed.)
I received some clever responses too:
(Spanish translation follows)Happy Birthday! I will be there on time (Israeli time that is…) what shell I bring? Assaf
Spanish google translation follows… if you don't read English AND you don't understand google automatic translations…. well, that's too bad.
¡Los Cumpleaños felices! ¡Estaré yo allí a la hora (tiempo israelí que es. ..) lo que pela trae? Assaf
Michell Totah sent this cheerfull message:
NOW…THROUGH 3 PM…SHOWERS AND THUNDERSTORMS WILL CONTINUE TO INCREASE IN AREAL COVERAGE ACROSS THE HILL COUNTRY AND SOUTH CENTRAL TEXAS. THE RAIN WILL MOVE NORTH AND NORTHWEST AT 10 MPH. RAINFALL AMOUNTS WILL AVERAGE AROUND ONE QUARTER INCH WITH ISOLATED AMOUNTS NEAR ONE INCH. Rest Of Today Chance Of T-Storm Hi: 80 deg Lo: 65 deg POP: 60% Mostly cloudy with showers and thunderstorms likely. Highs near 80. Southeast winds 10 to 15 mph. Chance of precipitation 60 percent.
Weather turned out ok though. It stopped raining at 4:00 and the sun came out and quickly dried everything. That didn't stop people from getting mud all over my apartment.
Alejandro Muleiro was quick to request permission to invite her friend:
Estimado Senior Interventor, expongo a continuacion una lista de lindas acompaniantes para el fiesta del Sabado a su criterio.
Atte:Alejandro Muleiro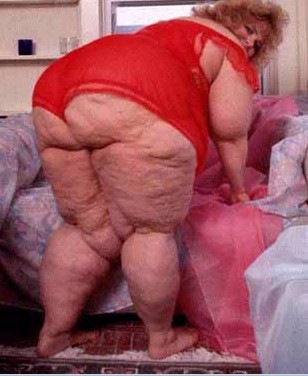 Unfortunately, the girl did not show up. She had to go work at the strip club to fill in for a sick dancer. Sucks to work on a Saturday, doesn't it?All in all. thanks to everyone for showing up and doing all the cooking. Also thanks for the various gifts (speaking Simpsons opener, authentic mole poblano, hauled all the way from…. Puebla, what else. And of course, pictures are available. Most of the people in there I've never seen and I had to give them $10 to make it seem like I have friends.