We went to the beautiful Fredericksburg, TX over the Labor day weekend. It's a small town founded by German immigrants in 1846, so most of the population is of German descent and they've kept many traditions. 12.48% of the population actually speaks Texas German which is, I think, a form of German with the suffix "Y'All" added after every phrase. It's less than two hours away from Austin.
While the town is no Las Vegas or Paris, I was happily surprised by its charm. Great for a weekend or so! Here are some trip highligts that you can use as recommendations for your upcoming visit to lovely Fredericksburg, Texas:
Stay at a charming Bed and Breakfast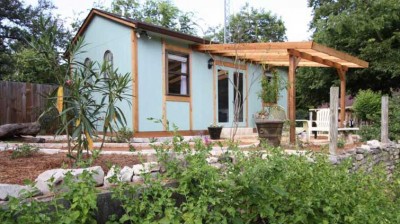 We stayed at one called Bluebonnet Meadow. It was very nicely furnished, extremely clean, modern, and comfortable. The only drawbacks were a sliding glass door with no curtain (creepy) and a light outside with a motion detector that would be randomly triggered during the night (doubly creepy).
See the impressive Pacific Combat Zone Reenactment
I enjoyed it quite a bit. They have a fully restored and functional Stewart tank, they explain a bunch of things about the battles and the combat against the Japanese, and they give a nice historic overview. They also talk about and shoot what feels like an endless array of WWII-era rifles. That got a little too long. And they have a real veteran that looks just like Sargent Slaughter. Cool! Video:

Drink top-class Texas wine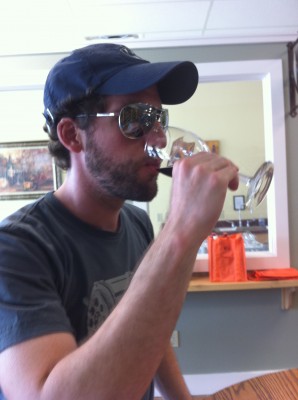 Ok, maybe it's not the best in the world. But it is cheap.
Eat at a restaurant that has "The Best Hamburger in Town"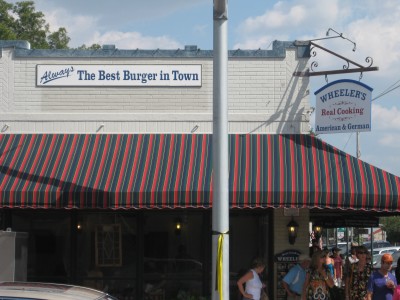 Since every single restaurant in town claims to have the best burger, just go into any random restaurant.
Eat pecan pie
From Fredericksburg Pie Company. Made the old fashioned way. Their website is also made the old fashioned way: They use a Java applet!